State of California Water Shutoff Report
Please use this form to report any water shutoff or reconnect issue.
If you require translation assistance, please call 844-903-2800 and leave a message with your name and phone number. Your call will be returned with translation services and to offer assistance in submitting a water shutoff report.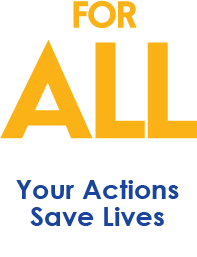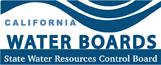 Si usted requiere servicios de traducción, por favor llame al 844-903-2800 y deje un mensaje con su nombre y numero de teléfono. Alguien regresará su llamada con servicios de traducción y para ofrecer asistencia para reportar un problema con su servicio de agua.
About ReportWaterShutOff.CA.Gov
Welcome to ReportWaterShutOff.CA.Gov, an online tool to assist the public in reporting instances in which they believe their local water supplier may have shut off water or failed to reconnect water to a house, apartment, mobile home, or any other residence.
This website allows you to report the shut off issue and include pictures or any documents and notices relevant to the report. To complete a report, simply click the shut off issue, add or attach any relevant pictures of documentation you received, type in your address and click send.
Your report is directed to the State Water Board and the water agency serving the location where the report was made. You don't need to know the name of the local water agency or how to contact them. This website does it for you!
All reporting is anonymous. However, we will need an email address so the reporting individual can receive confirmation that the report was delivered or to allow the local water agency to follow up directly with the impacted customer.
For more information about water shutoffs and water affordability, please visit the Water Board's Affordable Drinking Water website.
For more information on how you can assist your community and our state battle this pandemic please visit the State's Coronavirus Response Portal.
For more information about the Executive Order, visit N-##-20.
Thank you for your assistance in maintaining water service for Californians during the crisis.
---